The former Royal Navy Ordnance Depot has been based here since the late 17th century, used to store and prepare munitions for the naval ships laid up on the River Medway at Chatham.  Situated opposite Chatham Dockyard the depot was an important part of the daily activity at the dockyard and due to its location it became the centre of a network of ordnance sites with magazines at Chattenden and Lodge Hill. Founded in 1668 at Upnor Castle it was not long until the castle was deemed too small to hold the artillery and in the mid 18th century a temporary magazine was built to the south of the barracks, followed by a permanent magazine.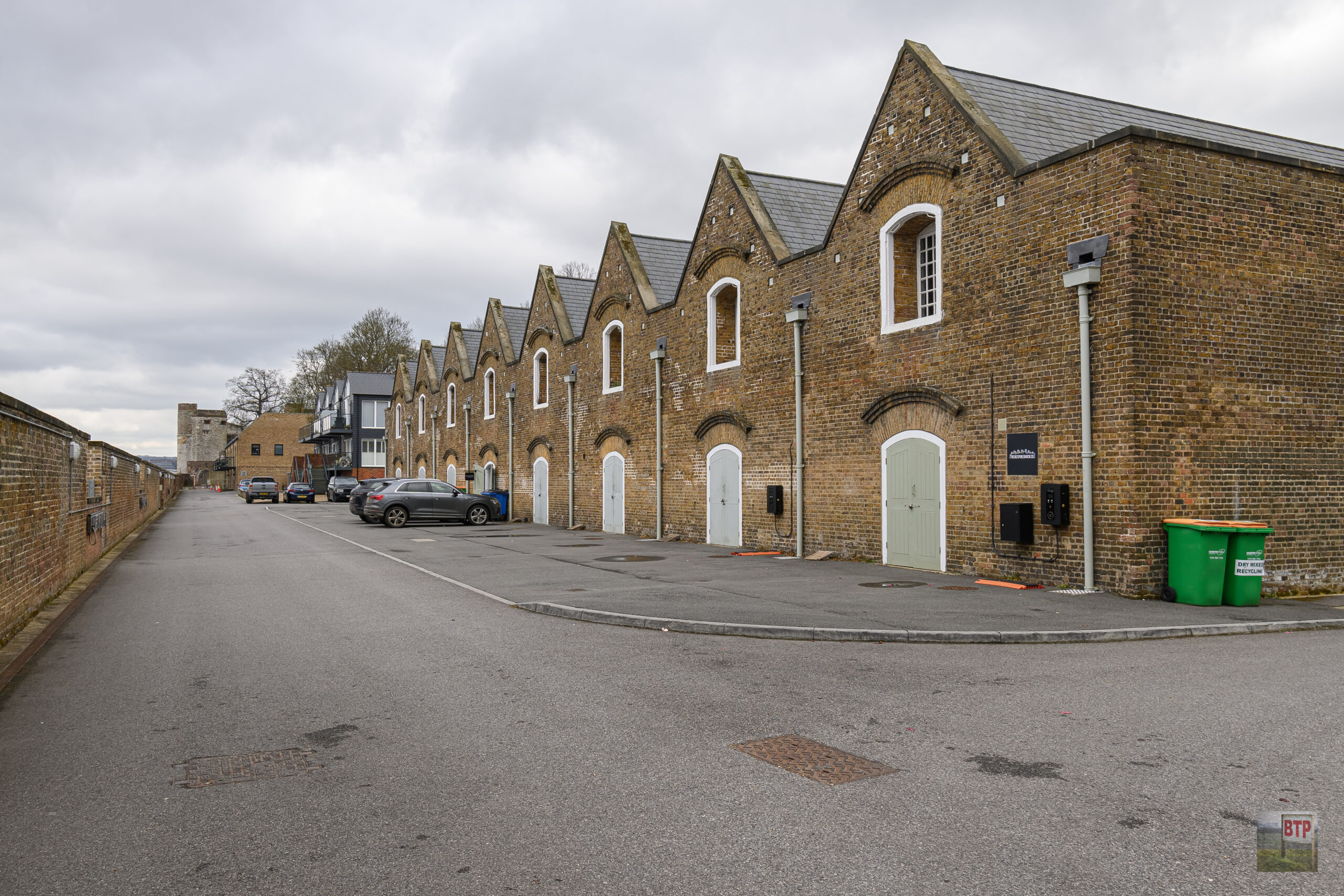 The site expanded gradually northwards along the banks of the Medway with the building of two new magazines; one in 1810 which had a capacity of 10,000 barrels and the second in 1857 which could store 20,000. Further buildings were added to the north and east in the 19th and early 20th centuries including mine stores. An extensive network of piers and jetties were also constructed for loading and unloading of ships. In 1873 the Royal Engineers started construction of a light railway to connect the Depot to the nearby barracks at Chattenden which then was the home of The School of Military Engineering. Between 1876 and 1878 magazines were built within the barracks' enclosure to supply the magazines at Upnor. The remains of the railway are still visible, ending at the wall which encloses the site.
In 1891 the Royal Navy took over full responsibility for the supply of ammunition and subsequently acquired Upnor Depot which continued to be in use until the 1960s. It's been rumored that in the early 60s, Britain's first H Bomb was stored there, or parts of it, prior to the Christmas Island tests.
AUGUST 2016 POST-CLOSURE IMAGES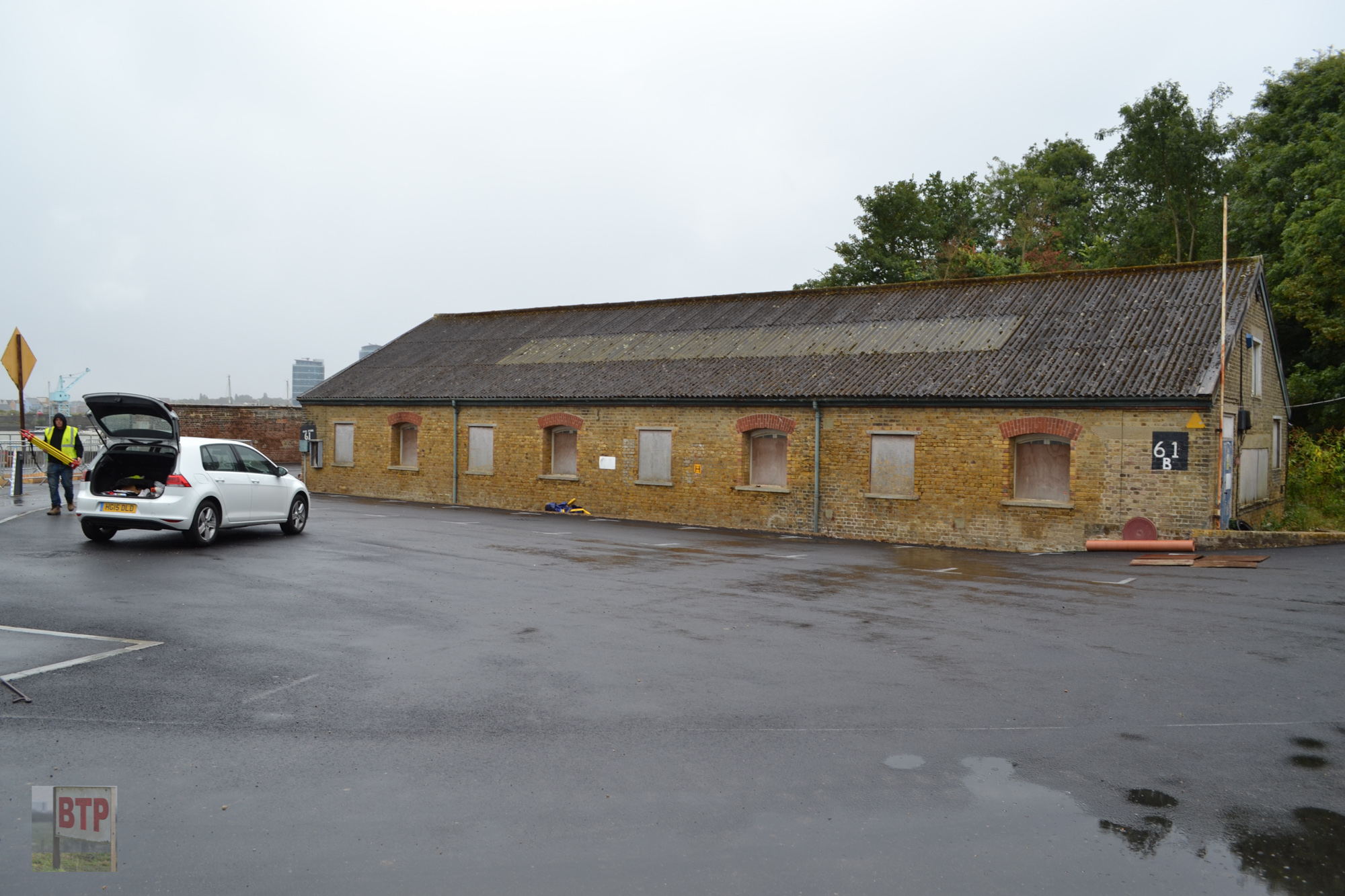 After the MoD left the site in the 2010s, the site underwent redevelopment into industrial and commercial space and now forms a business park inside the old magazines. The photographs in this article show the site in 2016, at the end of its military condition, and again in 2023 post-conversion.
PERIPHERAL FEATURES