In 1889 Kesteven became its own authority and was required by law to have any asylum so the search began to find a suitable site for building one. Sixteen sites were shortlisted and the land at Rauceby was the cheapest so the 112 acre site was chosen. Five different architects were asked to submit designs, including those who has designed High Royds and Talgarth asylums. George T. Hine, who was Britain's leading asylum designer, having designed 14 of them, was chosen and construction started on his echelon style plans which saw the hospital wards connected via a network of corridors.
The asylum was built on a budget and lacked a lot of the grandeur of other asylums designed by Hine. Designed to accommodate 460 patients, the first arrived by train on June 20th 1902, from a nearby temporary workhouse. Like most asylums they were built to be self sufficient so had their own farms, water tower, laundry facilities and kitchens and in 1913 the hospital farms were extended by 70 acres. The following year a cast-iron orangery was added, which still remains 108 years later.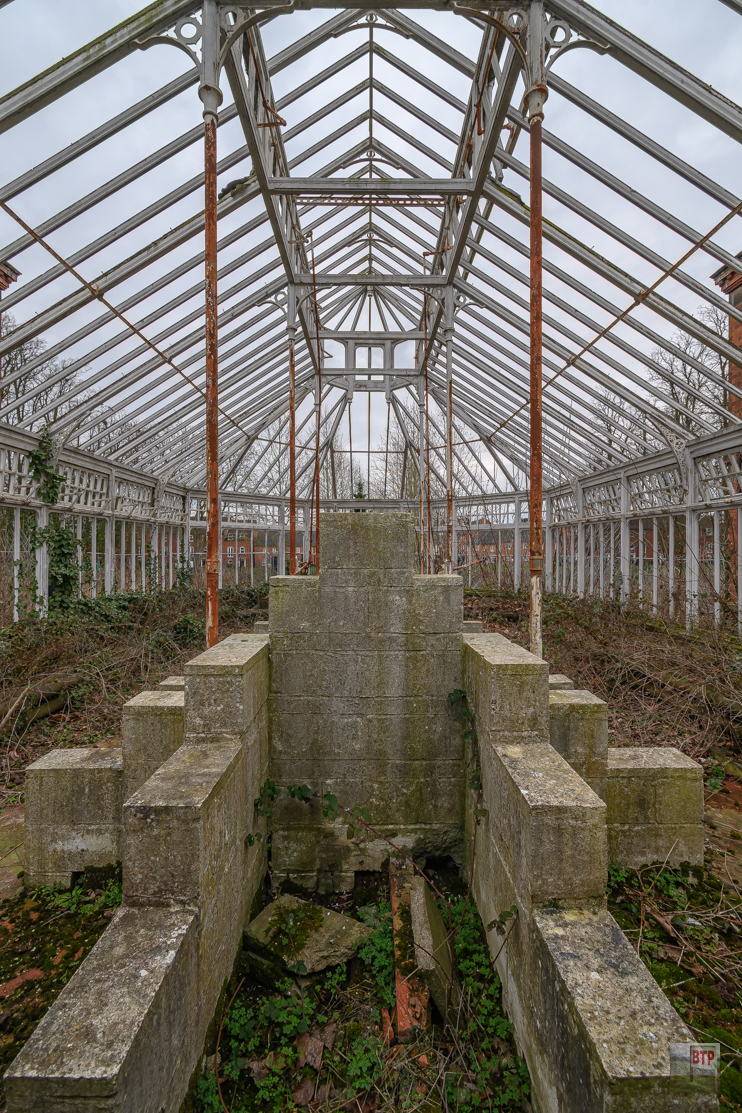 Rauceby remained as an asylum during the First World War, unlike others which were taken over by the military, which led to both overcrowding and understaffing with Dr Ewan, the first Medical Superintendent, the only medically qualified member of staff during the whole asylum during the First World War. He left in 1922 when the asylum changed its name to the Kesteven Mental Hospital.
The Second World War was different and various RAF bases were popping up across the country and it was decided that a significant RAF hospital was needed. In approximately just two days, the whole hospital was cleared with patients being transferred elsewhere and the hospital was temporarily known as RAF Rauceby. At its peak, some 1,000 causalities were being treated there with another 1,000 beds on standby. Two of the legendary Dambusters, Guy Gibson VC and Flt Lt Hutchinson were both admitted to RAF Rauceby.
The RAF left thhe site in 1947 and the hospital was refurbished before welcoming patients back in 1949. The hospital was now part of the NHS which saw it change names again to Rauceby Hospital. In the 1960's all hospital farms were ordered to close however staff at Rauceby thought that the farms could be beneficial to the patients, most of whom lived in rural areas. Following an inspection by Health Secretary Enoch Powell, they were ordered to close. Pigs which had been bred there for 60 years were sold off.
Rauceby closed on 17th December 1997 and in 2004 David Wilson Homes began redeveloping the site for housing which included demolishing large parts of the hospital such as the water tower, corridors and the central buildings. The gardens were designed by William Goldring, who designed Kew Gardens, and as a result English Heritage gave them Grade II listed status on their Landscapes Register. 18 years later and most of the buildings on the site haven't been developed, aside from the chapel where it looks like work is currently underway.
Ward Exteriors
Interiors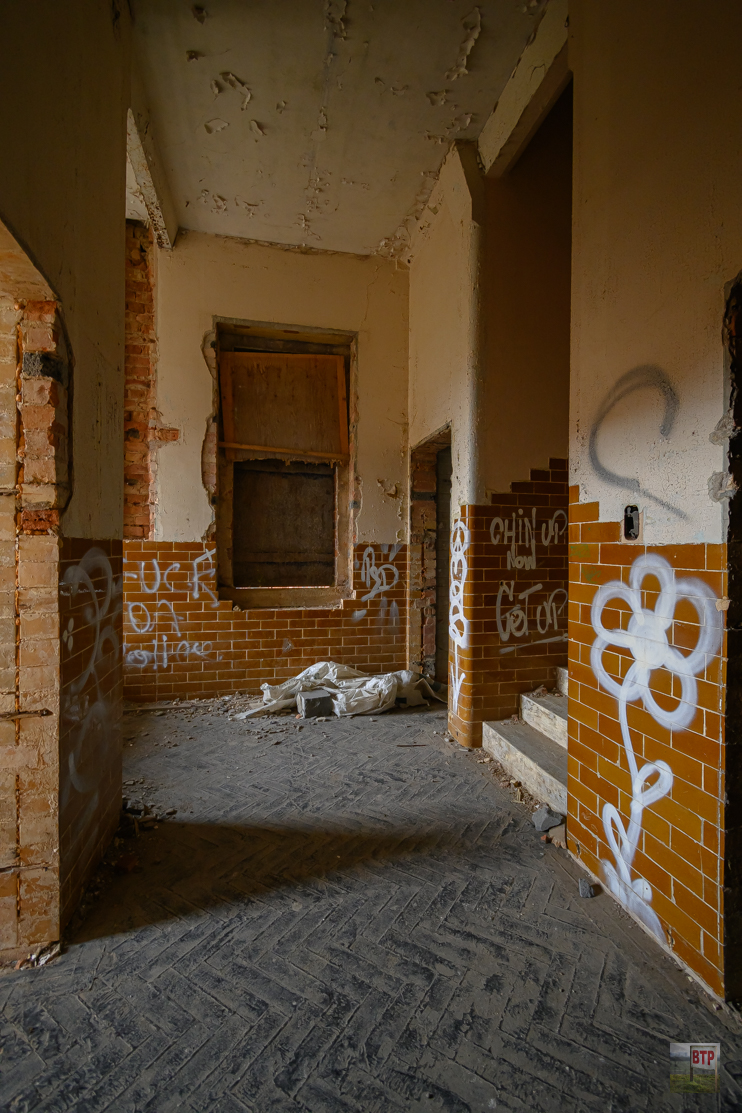 Admin Building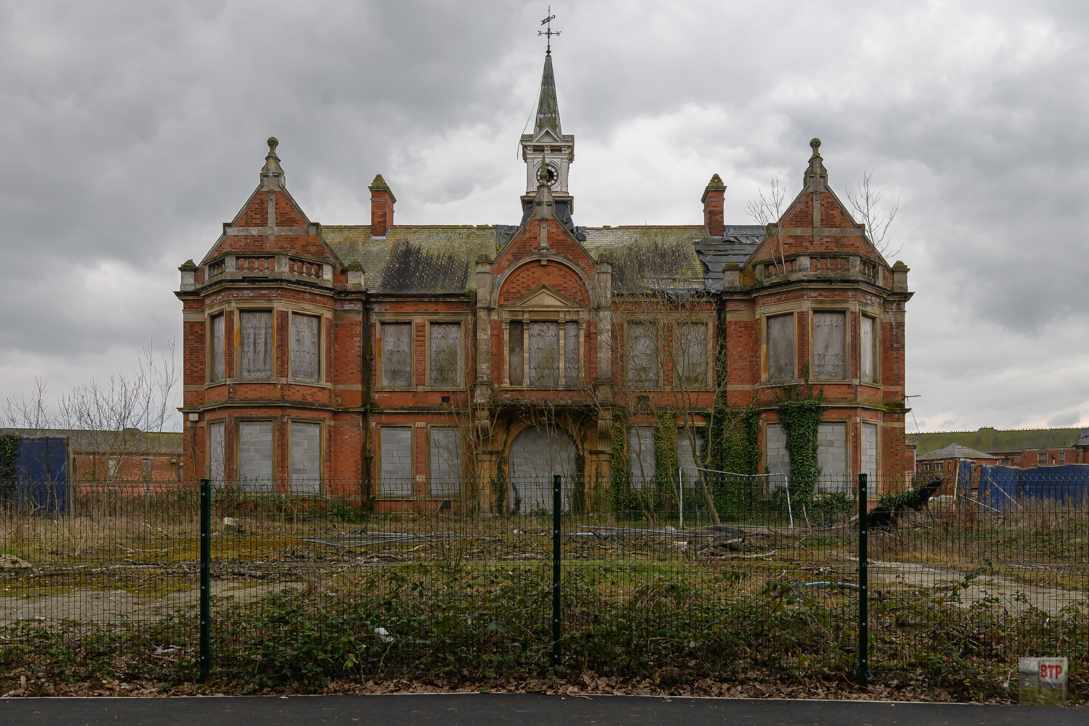 Chapel & Airing Shelters
Source: CountyAsylums