Situated just half a mile away from Coalhouse Fort, East Tilbury Battery, was constructed from 1887-93 and supplemented Coalhouse Fort as part of the Thames' coastal defence system. It housed six breech-loading guns, mounted on disappearing carriages. There was two 10-inch guns in the centre, and two pairs of 6-pdr guns on either flank. At the far south-eastern end, there was also a 3-inch quick-firing gun. The battery used the method of hoisting rounds up to the guns from underground tunnels, common of Palmerston forts and batteries of the time, and it was also aimed down the Thames and not across it, signalling the advancement in range and accuracy that rifled breech-loading guns had, being able to shoot further. Another innovation was that a simple non-climbable spiked metal fence was used to secure its perimeter, rather than moats and ditches seen in Coalhouse Fort itself, reminiscent of castles from centuries prior.
The battery was decommissioned in 1913 and later sold to a local farmer in 1930, for £1200. He used the site as an unofficial air-raid shelter during the Second World War, but the site has hardly been used since. The emplacements and magazines beneath are still extant as are some casemated barrack rooms and other buildings.
Central 10-Inch Gun Magazines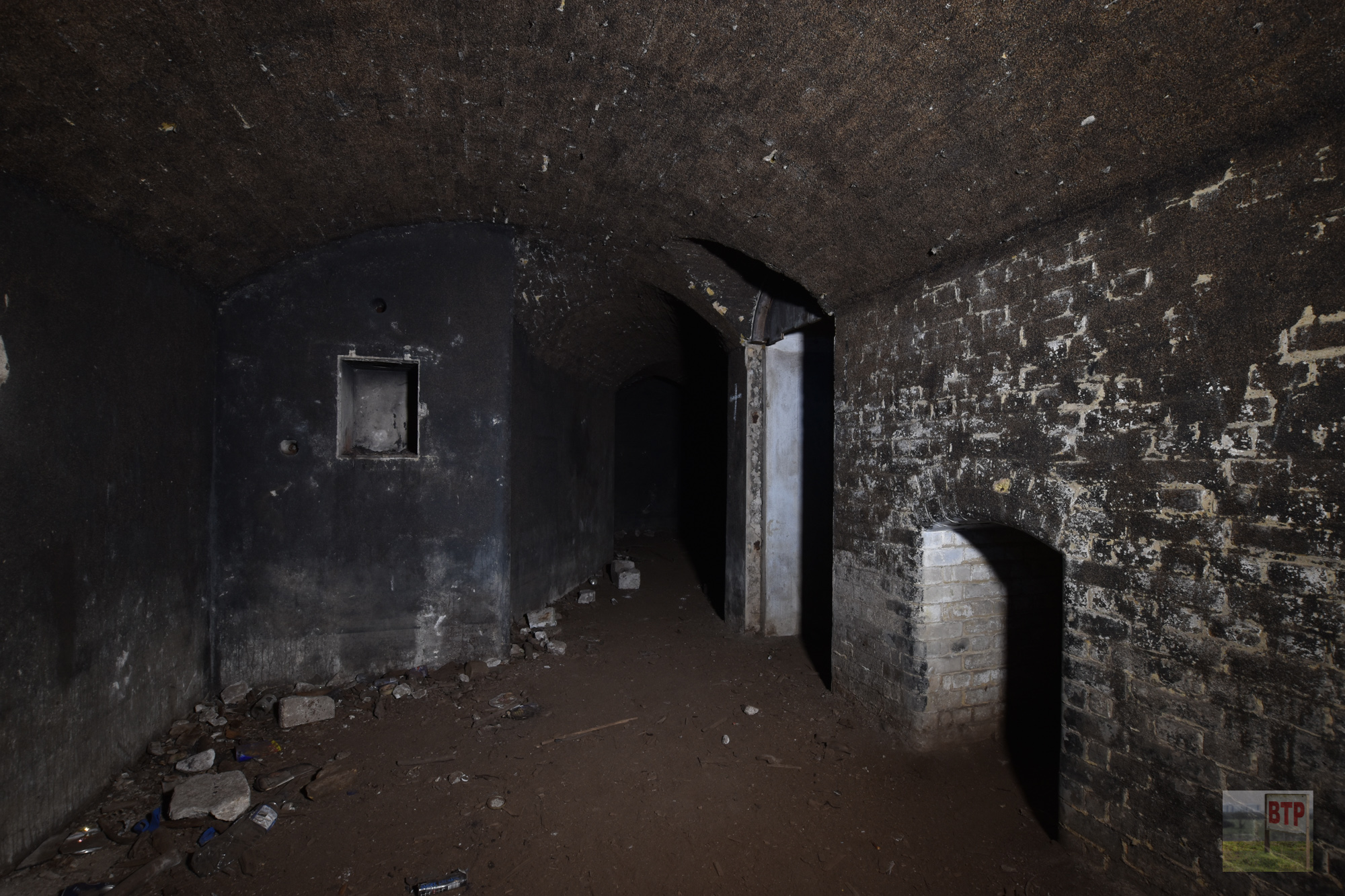 The present condition of the site is very good with many of the original stencilled signs remaining. The rest of the site is heavily overgrown and hard to locate the various areas – not so good for us, but this has kept the site secluded and protected from vandalism for many years. The site is on private land so please seek permission before entering.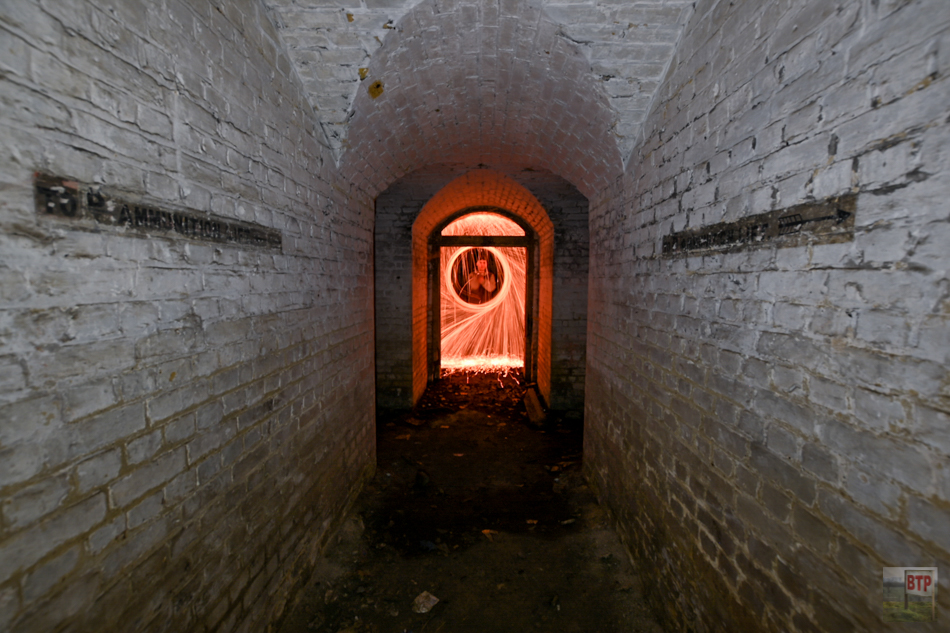 Far Southern 6-Inch Gun Magazine
This is the furthest gun pit's magazine and tunnel area. These photographs were taken in May 2023 and it survives in good condition.
Exterior Photographs
Various shots of the gun pits above and exterior features, taken in 2013.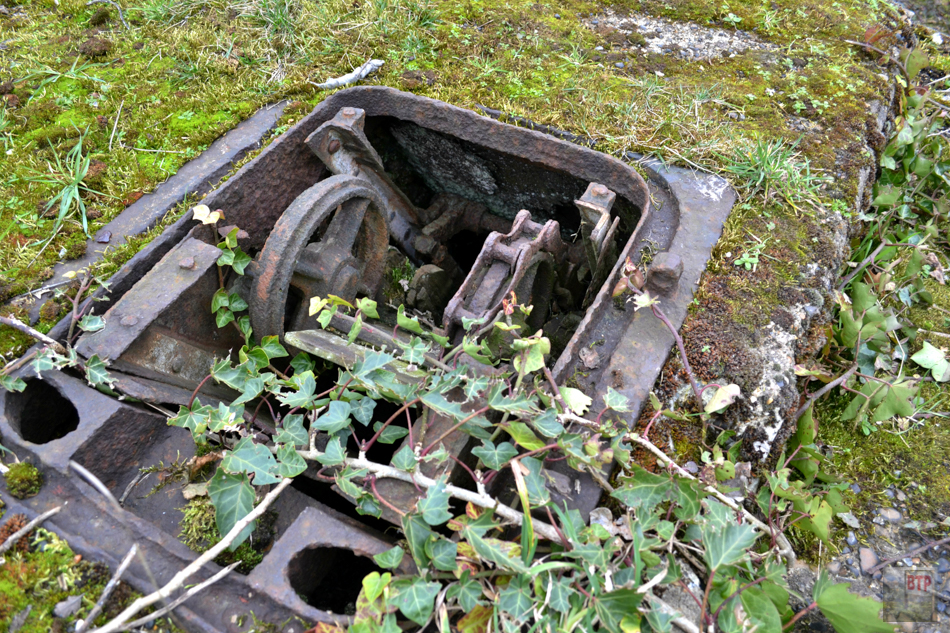 1970s' Photographs
Kindly from Dave at SpaceWarp