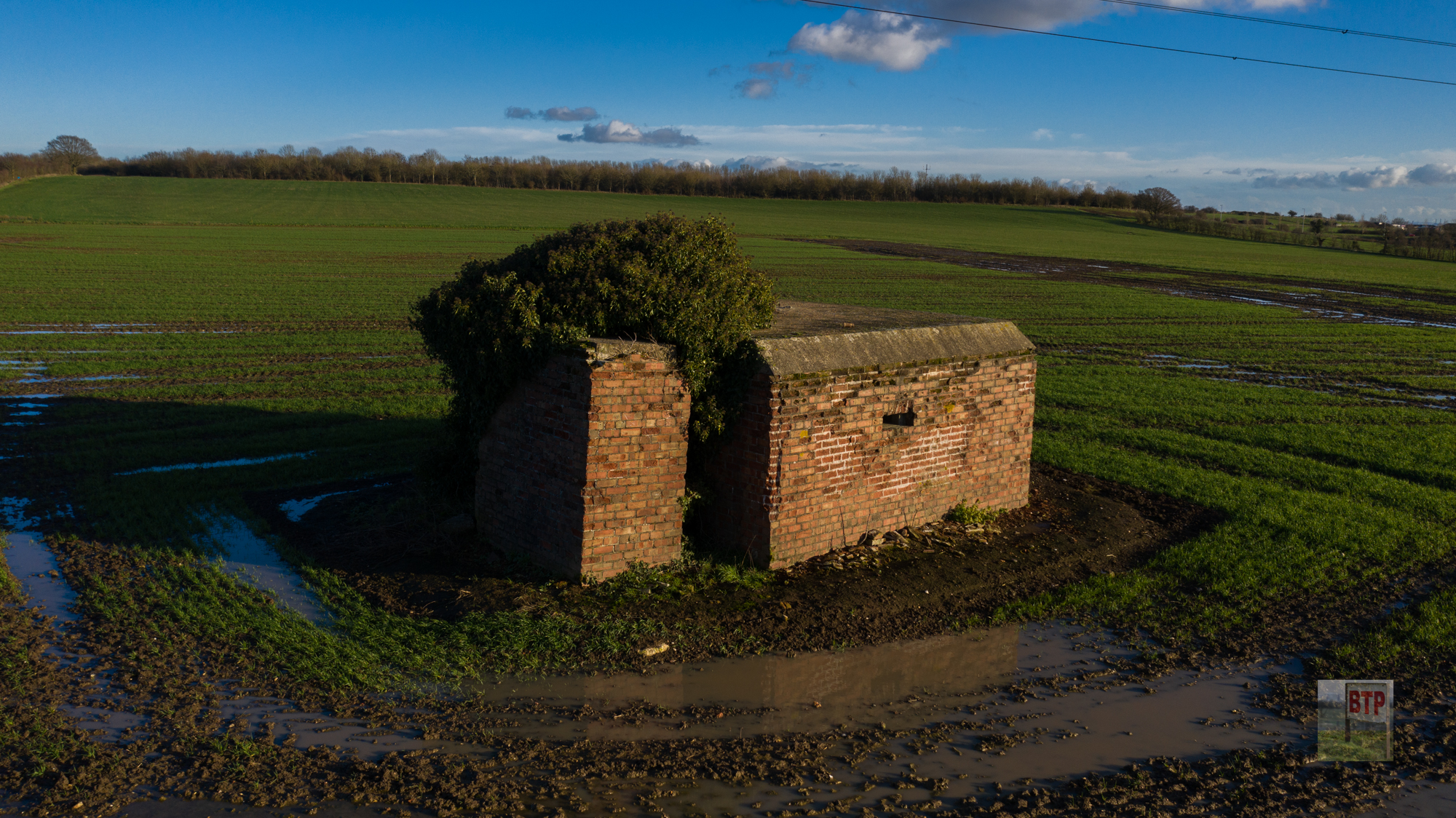 Do you know your Tett Turret from your Dragons Teeth? We've covered over 180 historic locations (and counting!) on the website, most of which are military related so we've devised this guide to explain all manner of World War Two Defences.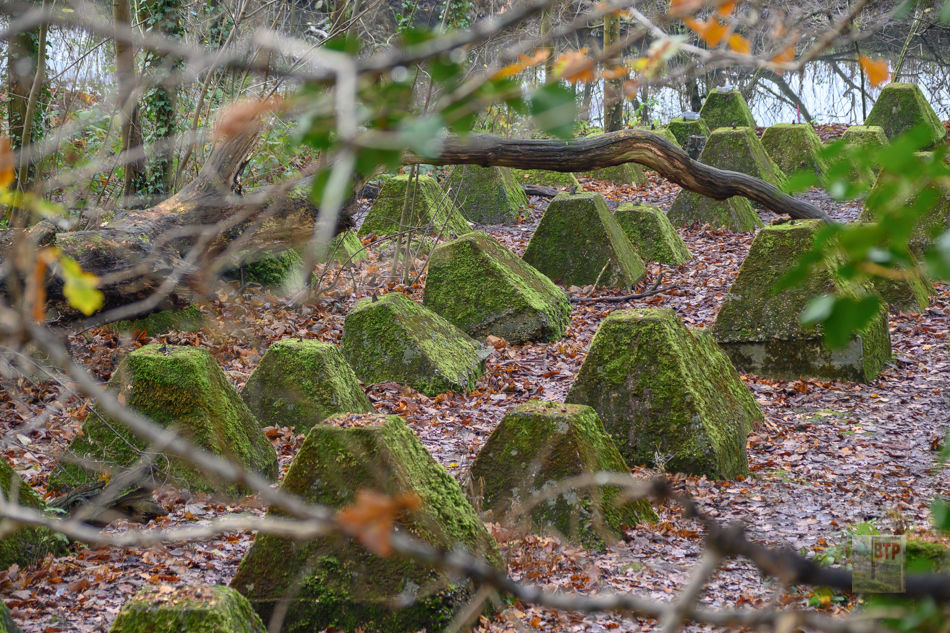 Dragons teeth, or pimples or anti-tank traps, all provide the same purpose. They were designed to stop tanks from entering a certain area, aimed to divert tanks along a dead course or slow them down in their progress. The concrete defences range from small pyramids to huge concrete blocks. You're more likely to find the dragons teeth in bulk, rows of them going on for a considerable distance whereas the bigger cubes are not quite as common. During the Second World War they were heavily used by the Germans along the Atlantic Wall and Siegfried Line. In between the defences were mines and also barbed wire to slow down infantry, and often the cubes were on concrete bases to prevent troops from tunnelling under them.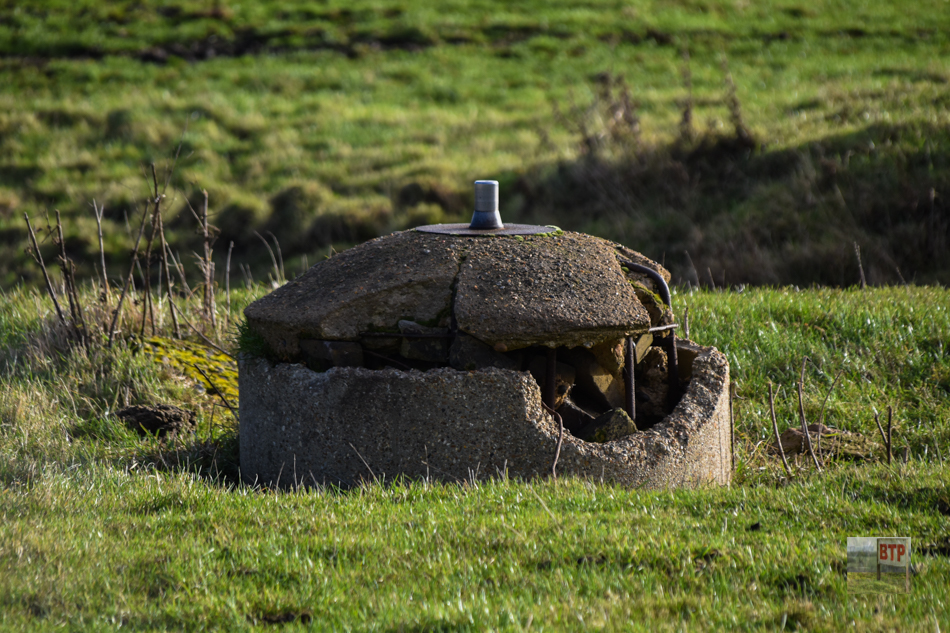 The Spigot Mortar, or a Bombard as it's also know. They were developed in the 1930's although it wasn't until the Second World War that Prime Minister Winston Churchill approved the anti-tank weapon for mass production with over 20,000 produced throughout the war, issued to forces across the land. As the black and white image below (Wikipedia) shows, the spigot mortar was placed on top of fixed concrete based, and when the bomb was to be fired off, it would be pushed down onto the spigot which detonated the charge in the propeller, sending it flying towards a tank and inflicting serious damage. Between 3 and 5 men would have operated the device although many refused to do so, saying that it was too dated and other weapons were preferred. It's thought that only 350 of these concrete bases remain, many without the brick enclosure around them.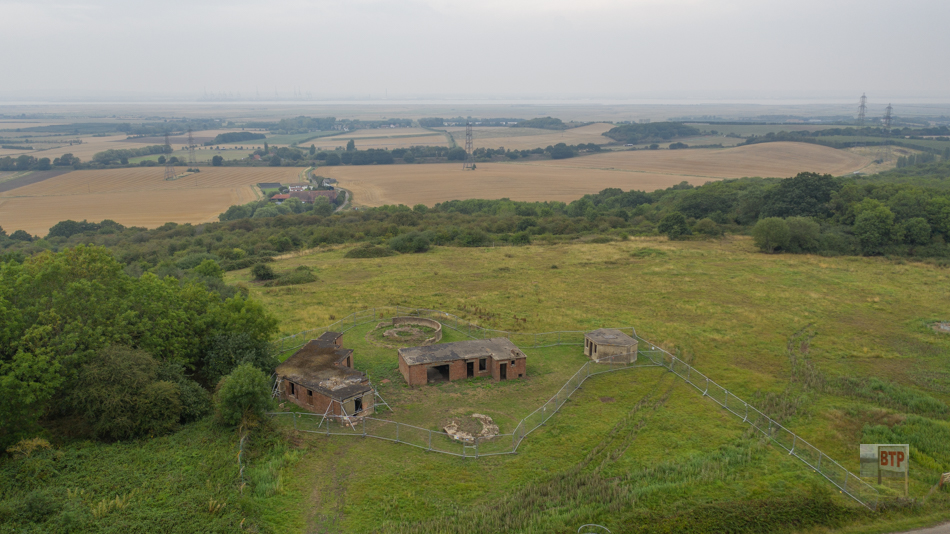 As the threat of invasion increased, so did the defence and the Government invested millions into defence. At it's peak there were 274,900 men in Anti-aircraft Command, not including the Home Guard or Women ATS soldiers. Anti-aircraft sites can be divided into three categories, for heavy guns (HAA), light guns (LAA) and also batteries for firing unguided rockets (ZAA). HAA sites contained the biggest guns and would have fired at the high flying bombers. They were often strategically built around cities or military and industrial targets, hence why there's so many along the south east coast. Most of the sites would have either four or eight gun emplacements – big circular pits with the gun in the centre. HAA sites would have magazines (for ammunition storage), command posts, gun stores and generating huts. Nearly 1,000 of these sites were built during the Second World War, although Historic England reckon than less than 200 survive with just 60 in a fairly decent condition.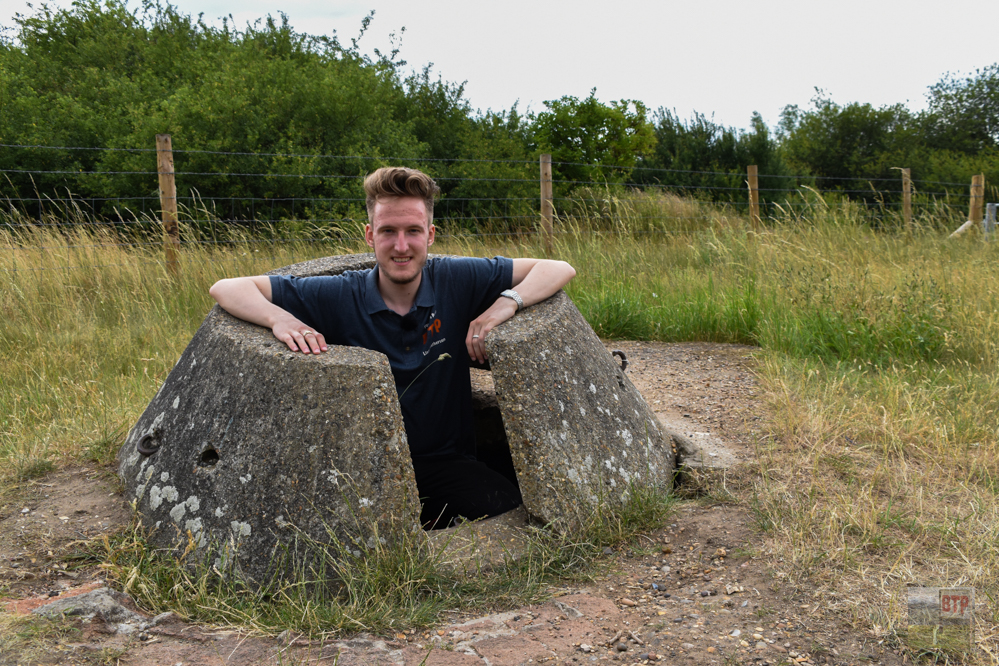 A Tett Turret, named after its inventor H.L. Tett, was a small enclosure where a single person would have stood inside it and fired our through small slits. Built from 1940-41, most of the structure is below the surface, so the person tasked with being based at it would have to stand inside and look out. The top, which rests on a rail, would be rotated to give them a 360 degree view and unlike a pillbox none of the holes have any metal shielding. The manufacturing of the Tett Turret was ideal due to the minimal amount of concrete and stee that was required. It was cheap to produce at just £18 (roughly £900 in 2018). The War Office weren't too keen on the design, stating that it was too cramped and not strong enough to prevent substantial damage from bullets. The open top was also deemed a risk as grenades could be thrown in and that was the only entrance/exit. The design was altered to make it accessible from an underground trench with a metal cover on top of the turret. There was also the opportunity of being able to mount smaller ones on armed vehicles but despite their enthusiasm the Government didn't agree and only 31 were sold. Today any surviving Tett Turrets are very rare; we visited two at RAF Hornchurch.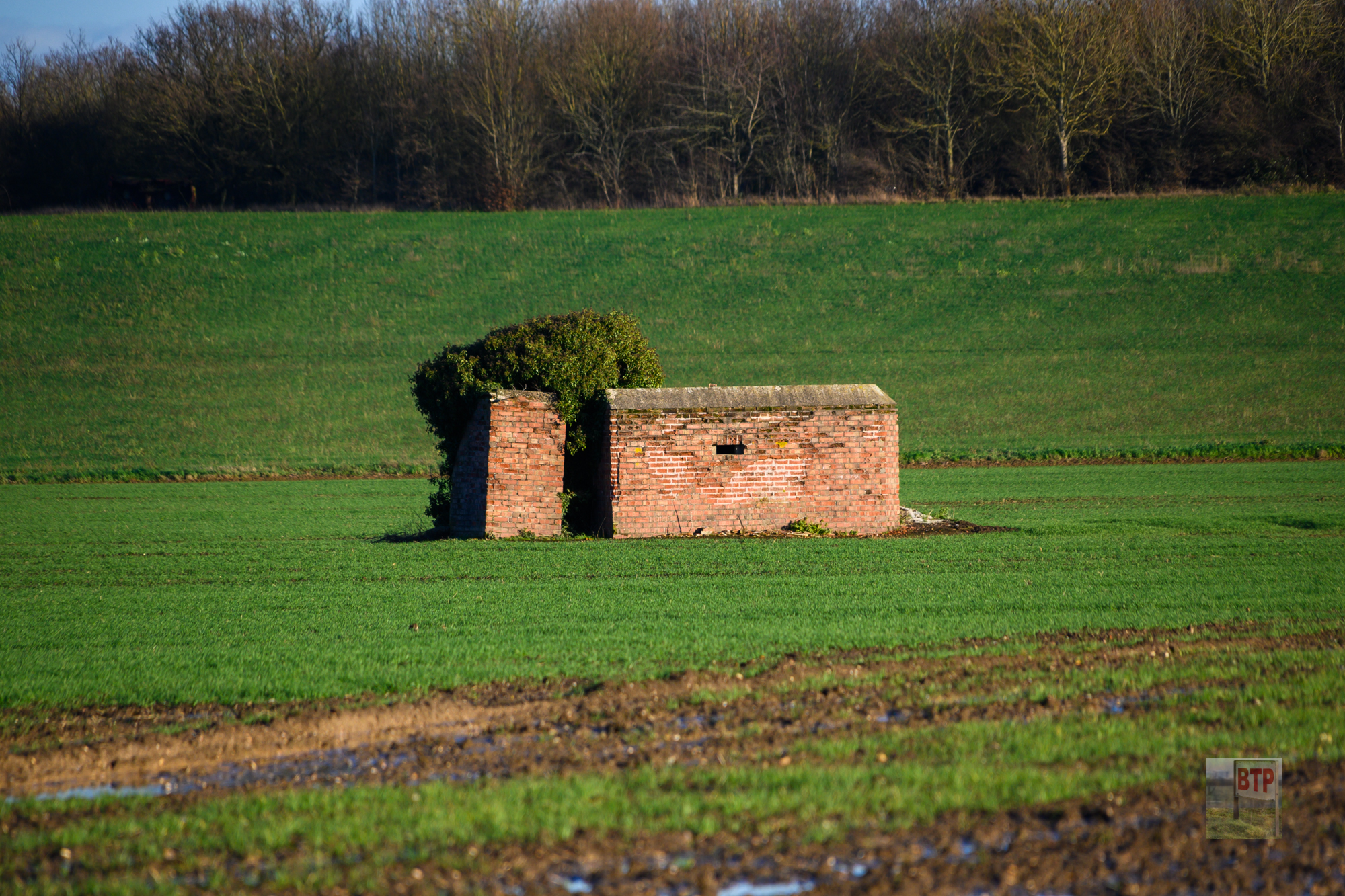 Pillboxes are simple in what they were built to do. The small structures has various loopholes built into the walls in which anyone inside could have fired out from. In May 1940, the directorate of Fortifications and Works (FW3) was set up with the task of producing a number of cheap and basic, yet effective, pillbox designs that could potentially be build by local soldiers. Six basic designs were issued, covering lighter and heavier weapons, with some unique designs having specific purposes such as spotting aircraft or protecting the shoreline. The design of each defence affects how strong it is with some having thicker walls and roofs being designated as shell-proof where as thinner designs were just 'bulletproof'. Whilst the FW3 designs were fairly generic, some areas may have required the pillboxes to be adapted due to either the availability of building materials or depending on the local use. In some area's pillboxes were built into the ground to hide them more, whereas in other areas they're quite prominent. This would also affect where the entrance was and if any additional protection was required inside. The appearance also varied due to the building materials used, despite all FW3 designs being built of concrete. Usually bricks would be used to form a mould where concrete could be poured in however in some areas planks of wood of corrugated iron was used. Various regions would have easier accessibility to some materials such as coastal areas having easier access to pebbles and stones which would come in to use for disguising them. For example Benfleet Pillbox has concrete lumps on top to make it blend in with the local surroundings and make it less obvious.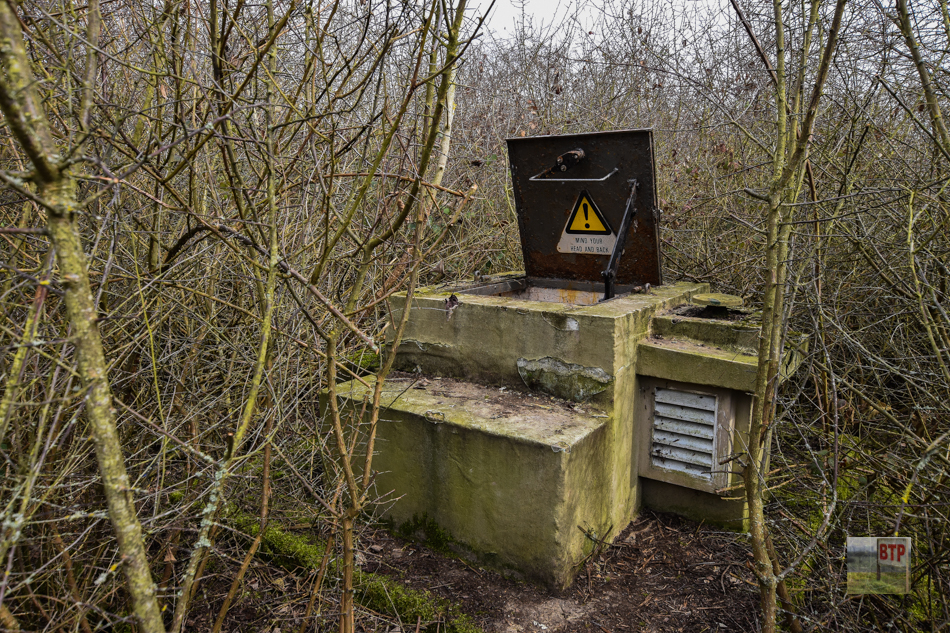 Royal Observer Corps (ROC) Monitoring Posts aren't actually a WW2 defence, but we're covering them as they are just after! ROC Posts are underground monitoring stations built for volunteers to monitor the effects of a nuclear blast, built in bulk around the Cold War. The first prototype was built in Surrey in 1956 and was used for a trial to see how effective they were to operate and live in and with only a few tweaks needed, the Government gave the order for hundreds to be built. The Royal Observer Corps was made up of civilian volunteers, and was under the control of the RAF Strike Command. In 1957, the United Kingdom Warning and Monitoring Organisation (UKWMO) was established to provide information to civilians and the military. The ROC would provide specific data about a nuclear blast, including the position and magnitude. Information from the ROC, UKWMO and Met Office would be used to produce a forecast of radioactive fallout. This 'fallout' would be monitored as and where it occurred, with its actual location measured from ROC posts. The ROC were expected to remain inside an ROC post for between 7 and 20 days after a nuclear blast – a potentially deadly job. Between 1958 and 1968 a large-scale construction scheme started which saw 1,563 underground monitoring posts built across the UK, roughly every 8 miles. 28 feet below the surface, a reinforced concrete building was cast and waterproofed before being covered in soil. The roof alone is said to have been 7 inches thick. The entrance consisted of a ladder in a shaft, leading to one small room where three observers would live and work. There was one small additional room for a toilet and chemical closet – hardly an en suite. Air was circulated from ventilators at both ends of the post (visible from the surface) and electricity was supplied by a 12 volt battery. The living and working conditions were described as cramped, cold, and damp.